Best places to check current fuel prices
Make sure you do your research prior to commiting to buy fuel from somewhere. The sites below are great starting points:
Locating cheap fuel on the AICW
Diesel prices can make or break your journey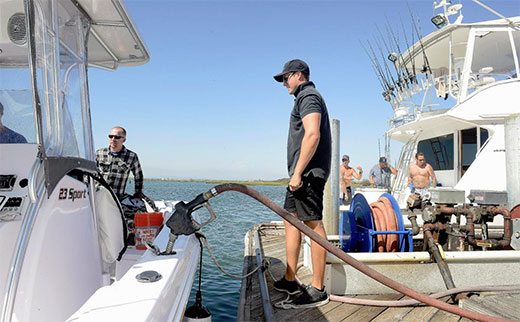 If you plan to travel the Atlantic Intracoastal Waterway for your next trip, finding cheap marine fuel might be one of the thoughts that keeps coming into your mind. You can save hundreds on marine fuel if you plan out your boating journey before hand. Here are some tips that might help you save a few dollars and enjoy your vacation on the open water even further.
Making sure you have a place you can get updates on fuel prices would be a great way to plan ahead and save some money on marine fuel during your travels. There are a few great websites that you can use to get fuel reports daily and weekly. One of the best resources to use is The Waterway Guide. Here you will find updated daily marine fuel prices across the Waterway from New York all the way through to the Florida Keys.
Marinas along the Intracoastal Waterway are also great places to find and load up on cheap marine fuel. When you find yourself running low, it's nice to take a full break from the water and dock your boat overnight (or for a few nights).
If you're traveling through Georgia, the Brunswick Landing Liveaboard Marina is a place where you can find cheap marine fuel as well as get full boating service, maintenance and enjoy some great amenities. It comes highly recommended as one of the best liveaboard marinas to stay at along the Atlantic Intracoastal Waterway.